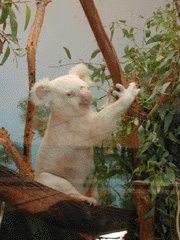 Albino koala behind glass at the San Diego Zoo.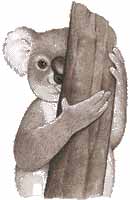 Enviro Kidz Koala - He's a real looker and he has his own cereal, breakfast bars and waffles. He has other endangered pals as well who also have their own products.Click on the koala to learn more about donations to the AKF when you purchase his snacks!

Koala Land in the South of France. There weren't any koalas but we met some goats.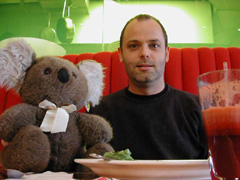 Euchy has dinner with a friend at Real Food Daily.